About the Podcast
The Underwater Podcast was an idea I had after listening to some other podcasts about photography and wishing there was something more specific to my genre – the underwater portrait world.
I knew so many people in this industry who had great stories about how they got in to this line of work and how they overcame the obstacles that shooting below the surface can throw at you.
My primary goal was pretty selfish, as I just wanted to chat with the amazing people who create some of the best underwater photos and film out there – the directors of photography, the photographers, the set designers, grips, lighting designers, makeup artists! Anyone who had a hand in creating these super specialised works of art.
Over the course of the podcast you'll hear interviews from some amazing people in the industry, some of them friends of mine but most of them I've never met. I'll be doing themed episodes on a variety of topics with guest presenters, and group chats on the industry as a whole – it's very exciting!
Please feel free to give me feedback on the episodes, if there's something or someone you'd like to hear about just shoot me an email: brett@theunderwaterpodcast.com
Thanks for listening!
Brett Stanley
www.brettstanley.com
About Brett Stanley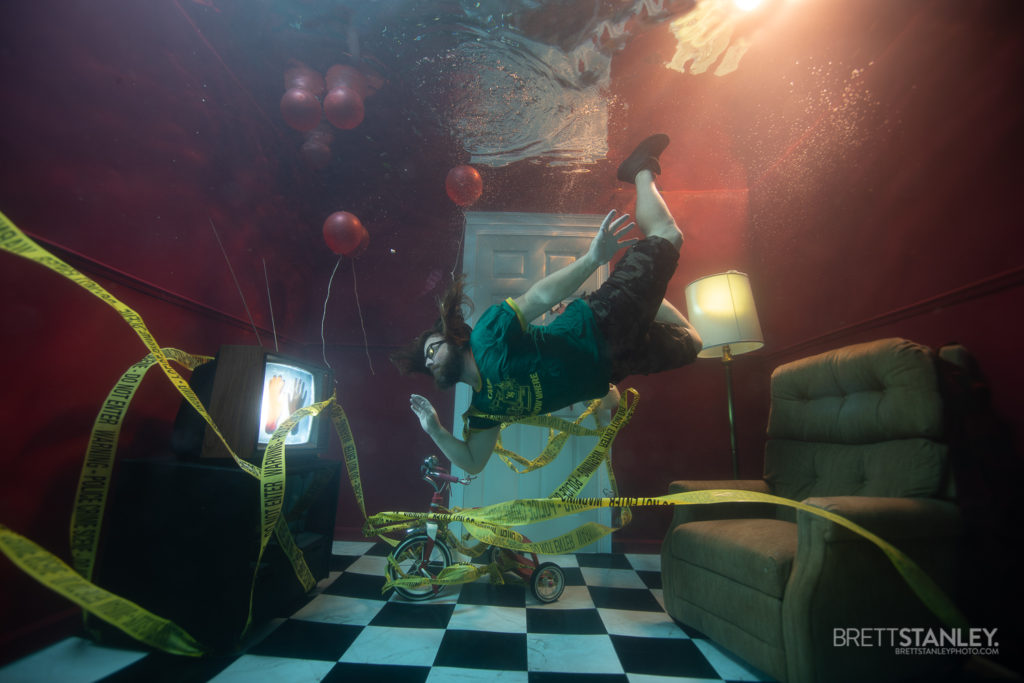 An Australian underwater portrait photographer now living in Los Angeles, Brett has a reputation for outstanding creative work in the water. From his custom studio in Long Beach, California, Brett not only caters to commercial and private clients with his unique sets and custom scenes, but he also teaches underwater photography and mentors other photographers.
Brett's work has featured in magazines, on album covers, books, and a variety of walls all over the world. He is an award winning photographer and cinematographer whose love of the water is seemingly unlimited.